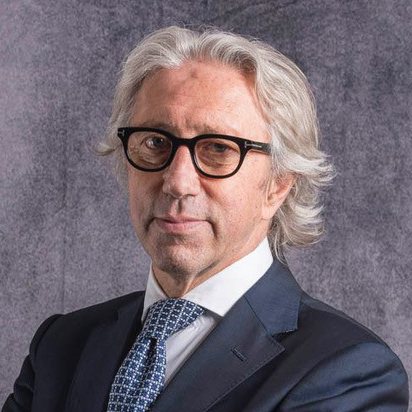 dr. Mauro Fradeani
Lezing: vrijdag 12 mei
4-hour presentation in the Awsome Esthetics 2023
Hofmeester Dental B.V.
Date: May 12th, 2023
Speaker: Dr. Mauro Fradeani
Title: The combination of strategic factors for a successful prosthetic rehabilitation
Abstract:
A successful prosthetic rehabilitation depends on the combination of several strategic factors such as the evaluation of a correct treatment plan, the selection of the most appropriate ceramic material, the application of innovative clinical procedures and the use of digital tools.
A precise preoperative esthetic and functional analysis, as well as the accurate data transmission to the dental laboratory, can significantly affect the outcome of the prosthetic rehabilitation. Nowadays the clinician can count on the support of specific apps - like GETApp - that efficiently guide him/her throughout all the steps of the treatment plan.
Selecting the ceramic material with the dental ceramist is also a fundamental phase in the management of complex rehabilitation cases. Thanks to the use of metal-free ceramic materials it is possible to obtain excellent esthetic results while reducing the need to remove sound tooth structure, even in full-mouth rehabilitations.
By following an innovative operative protocol called MIPP (Minimally Invasive Prosthetic Procedures) the dentist can face highly compromised clinical situations with a minimally invasive approach. As a result of the alteration of the of the vertical dimension of occlusion (VDO) it is possible to take advantage of the newly created space between the two arches with the effect of minimizing the invasiveness of the treatment when using veneers, full-veneers, buccal-occlusal veneers and table tops, even with very reduced ceramic thickness. Thanks to the MIPP it is possible to re-establish an ideal occlusal relationship and to avoid additional endodontic or surgical steps that were traditionally necessary in order to improve the retention of the restorations. The maintenance of a maximum amount of enamel and the use of the appropriate bonding technique guarantee a remarkable resistance and a long-lasting result of the prosthetic rehabilitation.
THEORETICAL PROGRAM:
ESTHETIC ANALYSIS
Facial analysis

Dento-labial analysis

Phonetic analysis

Tooth analysis

Gingival analysis

Esthetic checklist
FUNCTIONAL ANALYSIS AND OCCLUSAL CONSIDERATIONS
Achieving, recording and verifying a repeatable mandibular position
RC: why, when and how

MI: why, when and how
Occlusal-vertical dimension (OVD): how and when to modify it?

Anterior guidance: how to optimize it?

Parafunctions: can the occlusion play a role in the bruxer patient?

Worn dentition: different etiology and related treatments
GETApp (Guided Esthetic Treatment Application)
Data collection and data processing

Digital workflow for treatment plan
COMMUNICATING WITH THE LABORATORY
Direct and indirect mock-up

Laboratory chart

Innovative digital tools for data collection and data processing

Digital workflow for treatment plan

Data transmission to the laboratory for the diagnostic wax-up

Facebow and esthetic orientation

Communication of the anterior guidance and occlusal schema to the technician with a customized incisal guide table

Mounting and setting the articulator
FINAL TOOTH PREPARATIONS
Intrasulcular preparations - step-by-step procedure

Respect of biological integrity - timing for complete tissue maturation
FINAL IMPRESSIONS
The use of gingival retraction cords - the key to success
FROM THE PROVISIONAL TO THE FINAL RESTORATIONS
Data transfer

Customized anterior guidance

Cross mounting procedure
ALL-CERAMICS
Selection criteria, indications, possibilities and limits of different materials
Silica-based ceramics

Zirconia based ceramics

Feldspathic ceramics
Cementation procedure and materials update

Critical clinical steps
Veneers, Full Veneers (a new concept of complete coverage), Buccal-Occlusal Veneers (BOV - how and when to use them), Table Tops
preservation of sound tooth structure

luting procedure
MIPP TECHNIQUE (Minimally Invasive Prosthetic Procedure)
New trends in restorative dentistry

MIPP 0

MIPP 1

MIPP 2

MIPP 3

Veneers, Full Veneers, Buccal-Occlusal Veneers (BOV - how and when to use them), Table Tops

Principles and advantages
preservation of sound tooth structure

luting procedure

clinical follow-up
LEARNING OBJECTIVES
Perform an ideal esthetic and functional treatment plan with a traditional and a digital approach

Select the appropriate technique and ceramic material when approaching a full-mouth rehabilitation

Learn innovative operative protocols with minimal invasive prosthetic procedures (MIPP) for long-lasting esthetic and functional results.
CV
Past President of EAED - European Academy of Esthetic Dentistry (biennial 2003/2004) and Past President of AIOP - Accademia Italiana di Odontoiatria Protesica (biennial 1999/2000), he has served as Visiting Associate Professor in Prosthetics at Louisiana State University - New Orleans (USA) from 1999 until 2008. Active Member of The American Academy of Esthetic Dentistry and Life Member of The American Academy of Fixed Prosthodontics, he is Founder and Director of ACE Institute and of Fradeani Education.
He has been a member of the Editorial Board of Practical Procedures & Aesthetic Dentistry (PPAD), Associate Editor of The International Journal of Esthetic Dentistry (IJED) and member of the Editorial Advisory Board of the Journal of Esthetic and Restorative Dentistry (JERD).
He is the author of the book "Esthetic Rehabilitation in Fixed Prosthodontics", Vol 1 "Esthetic Analysis" and Vol 2 "Prosthetic treatment: a systematic approach to esthetic, biologic and functional integration", published by Quintessence International and translated into 12 languages.
He runs a private practice limited solely to prosthetics on natural dentition and on implants in Pesaro (Italy).